Joanna Pamula
Warehouse Administration Clerk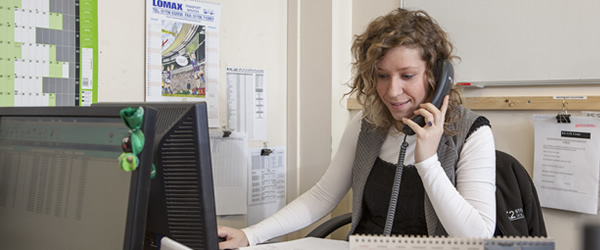 Number of years in the warehouse and storage industry?
2 years
How did you start your career within the warehouse industry?
Came in to K2 through recruitment agency, first job was working in the warehouse. Then applied for an office vacancy and have been here ever since.

What does your daily role entail?
All aspects of the 'Goods In' area and also warehouse administration support to K2 Storage Solutions.

Which areas of your role do you enjoy the most?
I enjoy every task of my job.
What is your toughest challenge?
I'm trying to learn warehouse despatch/goods out system of work which is new to me.
Which member of the team is the biggest character and why?
I think all of the people working in the warehouse offices have big characters. Martha is smart, nice and funny and she's a good teacher. Thomas make me smile every day and his very effective also Adam, he's quick, helpful and always smiles.
Which areas of your role do you feel have changed the most due to technology in the warehouse & logistics industry?
Since I've started with the company the computer systems have been updated which has helped us work more efficiently and faster.
Which areas of the industry do you feel will become more important to prospective customers in the future?
I think the most important areas are being professional, providing great service and being a responsible team who cares about our customers and their stock.
Which areas of the business have you seen the most growth in?
New customers enquiring about what services we provide.
What one thing would you change about the warehouse industry?
I cannot think that there is anything that needs to be changed at the moment as I am relatively new to logistics.
What advice would you offer to someone thinking about entering into a career in logistics administration?
Being able to work as part of a team and be flexible due to nature of the warehouse and storage business.
What do you do in your spare time to help you relax?
I love to meet new people and new places, when I have time I love travelling. At home I enjoy reading books and also playing tennis. And when its sunny in the UK I like to take photos as I enjoy photography.