Chris Powell
Warehouse Distribution Manager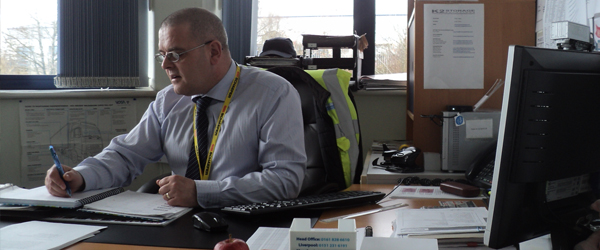 Number of years in the warehouse and storage industry?
20 years
How did you start your career within the warehouse industry?
Picking & packing within a retail area of the group business.
What does your daily role entail?
Providing direction and ensuring effective leadership to warehouse team members. Planning, meeting goals and objectives within the storage business. Also managing activities/tasks, working with people, ensuring K2 Storage Solutions provides excellent service and value for money.

Which areas of your role do you enjoy the most?
All, I am fully committed to providing quality service for all customers

What is your toughest challenge?
Getting the K2 brand known and having others believe in us.

Which member of the team is the biggest character and why?
Adam, always gives his best and is keen to improve on his performance.

Which areas of your role do you feel have changed the most due to technology in the warehouse & logistics industry?

Computers and their role within the industry, communication, e-mails instead of phone calls, internet

Which areas of the industry do you feel will become more important to prospective customers in the future?
Quality service at the right price.

Which areas of the business have you seen the most growth in?
The latest warehouse and storage technology enhancements and the benefits they bring.

What one thing would you change about the warehouse industry?
People's attitude about the warehouse industry!

What advice would you offer to someone thinking about entering into a career in logistics administration?
Enjoy it , be open minded and learn from others.

What do you do in your spare time to help you relax?
I enjoy photography and messing about on my computer with the photography I have taken and I always try to learn new things in this area.

Who is your biggest hero?
I love to learn to about photography as it is a real passion of mine. In my spare time I review a wide range of You Tube videos on photography to pick up some great hints and tips. I get inspired by lots of different photographers, but Mark Cleghorn is one of my biggest hero's.