Testimonials
Don't just take our word for it, read what our customers have to say about us
Findel PLC
Findel PLC have worked closely with K2 Storage Solutions for several years as a logistical partner. Their ability to handle large volumes of stock at short notice is greatly beneficial to a company such as ours. The accuracy of all data including stock levels of thousands of SKU's in addition to the benefit of us delivering and requesting our stock through their password protected web-link enables us to manage our systems in an efficient and assured manner. The staff at K2 are professional, knowledgeable and personable. They work efficiently with our internal team to make our operation as seamless as possible. I would certainly recommend K2 Storage Solutions to any other potential customers as I have first hand experience over a long period of time in which they have fully gained my trust. Many other customers in addition to Findel PLC utilise their facilities and that confirms that they are market leaders in their field and certainly a safe pair of hands for companies looking to outsource their operation in part or in its entirety.
Peter Burton
General Manager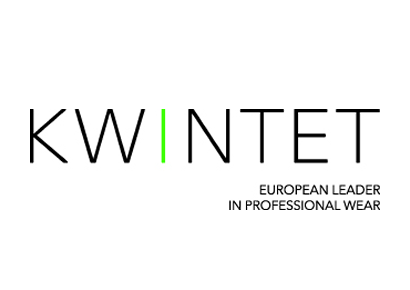 Kwintet
It has been our pleasure to work with K2 for a number of years and I have to say that whatever the challenge, the team at K2 constantly deliver. Whether it is a planned short term outside storage requirement or an unplanned activity such as container unloading, the team at K2 can always be relied upon. Unlike many larger 3PL's they truly understand the needs of our business and develop flexible solutions to help meet our customer's needs. K2 Storage Solutions is a trusted and valued part of our supply chain.
James Saunders
OPERATIONS DIRECTOR, KWINTET UK & INTERNATIONAL
Wynsors World of Shoes
K2 Storage Solutions offers our company a full third party logistical storage and warehousing service.
Access to view, deliver and withdraw stock via their online service is an invaluable asset which sets K2 Storage Solutions apart from the rest.
We see them as an integral part of our infrastructure and look forward to continuing our excellent working relationship with them in the future.
Mr Mark Richardson
Managing Director
Chorlton Express Transport
We are delighted with the efficiency of the up to date computer systems and the competent manner in which all our business storage assignments are carried out.
Chorlton Express Transport Ltd looks forward to continued business with K2 Storage Solutions, confident that business will thrive due to the outstanding qualities found within the K2 Group.
Miss Lynda Chorlton
Director
FGH Guardhall
FGH Guardhall has worked alongside K2 Storage Solutions for many years.
In building successful relationships with their customers, warehouse security is at the forefront of their minds.
We are delighted to be associated with a conscientious and forward thinking company and would certainly recommend them for storing products safely and securely for third party business storage customers.
John Halstead
Operations Director
FGH Guardhall
JRL Solutions Ltd.
K2 are a great example of a company adopting efficient systems and working practices in all aspects of Health & Safety, allowing them to deliver a first class storage and logistical service.
John Lee
Managing Director
JRL Solutions Ltd.
SDL Group Ltd.
SDL Group Ltd required a north west based logistics partner to handle the ever increasing volumes of stock. K2 Storage Solutions offered a cost effective and professional receipt, storage and distribution service which has certainly assisted our expansion. The advantage of being able to view and request stock via the internet link has proved most beneficial, allowing K2 to become in effect an extension of our own warehouse.
Danny Riley
Group Operations Manager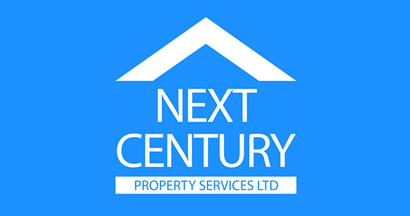 Next Century Property Services
K2 Storage Solutions have provided a flexible service for us over several years at a competitive price.
Nothing is too much trouble for the staff and responding to last minute demands has been a great help.
Craig Ovenden
Sites Manager
JBi Ltd
Outsourcing our logistics operation to K2 has been beneficial both from a costing and operational perspective.
Having stock visibility through the web-link also means that we are still in control without having to physically touch the stock.
The staff are knowledgeable and are a pleasure to deal with.
Simon Holding
Managing Director

BMP Europe
"A professional and excellent service , that always meets our business needs, with a personal friendly approach."
Neale Rushton
Operations Manager

Uddle
"We are delighted to be working alongside a professional and reliable logistics company such as K2 Storage Solutions.
Handling items such as televisions, computers and CCTV equipment etc. requires a secure facility with high accuracy levels. K2 certainly provides that.
We look forward to a long and successful working relationship with them moving forward"
Jordan Wilson
Director

Clarke & Clarke
I have been using K2 storage now for 3 Months as a storage solution to meet my current storage and logistical needs. I have to say the whole process is agile and slick with great communication from K2 Storage.
They have sent up to date stock lists of the numbers of pallets held and have even itemised these for me as to the Reference I need to complete stock checks and invoice checks. K2 Storage have even gone the extra mile and have helped with a number of units on pallets that have moved by sending photos to make myself aware so I can inform the supplier and also offering to resolve the issue by re banding the unit onto the pallet. I must say for all those Warehouse managers, operations managers who are sceptical about 3PL give K2 a shout they certainly look after your biggest commodity in value (Stock) they provide clear and precise communication and assist you were ever possible.
A great service at a very good price!
Paul Ashton
Senior Warehouse Manager