Business Storage, Warehouse & Logistics – FAQ's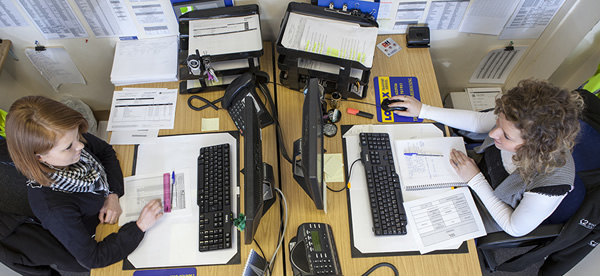 Who are K2 Storage Solutions
K2 Storage Solutions is a leading UK business storage company with sites in Burnley, Preston and Bolton that meets all your business storage and warehouse needs. Our highly trained, professional and helpful staff have over 30 years experience in business storage and warehousing operations. We will ensure that you receive the best possible service and value in the industry.
How does business storage at K2 work
You can store your goods from as little as one week, to as long as you need. Business storage and warehouse space can be reserved in advance to make sure the capacity you require is available on the day you need it. Business storage with K2 Storage Solutions is flexible, secure and hassle free. All our staff are fully trained to high standards to help and advise you to make sure you get the best possible service and value for money around.
What kind of security does K2 Storage Solutions have?
The security of your goods is a top priority for us. The site where our leading UK warehouse facility is located has a vehicle recognition system (VRS), sophisticated alarm systems and 24hr CCTV surveillance. Access to our storage centre is strictly controlled and enforced, 'thus' ensuring you a high level of business storage and warehouse security measures.
What types of business storage do you offer?
We offer flexible contracts for short or long term business storage. There is no minimum stay. We guarantee our business customers will have fixed prices for a minimum of 12 months. We have some of the best business rates available. Please contact the K2 support team for further details.
What is the main advantage of using you?
PRICE!!
How competitive are you compared with other companies regarding price?
Very!! We have lower overheads than companies in the major UK cities and our vast capacity means that we can pass the savings directly to the customer.
How much does it cost to use business storage at K2 Storage Solutions?
The price you pay is determined by the size and type of storage/warehouse space you require. That's why our commitment to you is that we will provide the most cost effective space for you. As the rental charge is calculated according to the business storage/warehouse space you require, our friendly support team will be more than happy to talk to you WITH NO OBLIGATION whatsoever, to chat through which business storage or warehousing solution is right for your company
Estimating the business storage/warehouse space you need isn't as simple and straightforward as it appears. It can depend on a number of related items as follows:
The type of products/goods you need to store
Are the products supplied on pallets or in containers
How large the actual items are and whether it requires extra height/width/weight storage requirements?
We can advise you on the most cost effective way to store your goods and to make maximum use of the space we provide.
Upon request, we can also submit prices for receipt, handling and dispatch (RH&D), and a weekly storage charge per pallet.
In the meantime, if you would like to get a rough idea of how much space you might need, please call our friendly staff on 01282 778 902 who will be able to advise you on the best options available.
How Many pallets of stock can you store at any one time?
30,000!!
Is there a minimum amount of pallets that I would have to store?
No. You can store as much or as little as you require.
Do you provide storage packing materials?
Tape, banding and shrink-wrap are provided free of charge.
Do I have to pay any additional warehousing costs
(e.g. rates etc)?
The weekly storage charge per pallet is inclusive of all overheads.
Do you offer any discounts?
Yes via our Lowest Price Discount Guarantee! To find out more about this please call the K2 Business Storage team on 01282 778902 to find out the best deal for your business.
How does the lowest price guarantee work?
We guarantee to beat any current weekly pallet storage charges for a similar service on the production of the latest invoice verifying price from your existing provider.
How often do you invoice me?
We'll invoice you on a weekly basis.
What kind of payment methods are available.
Cheque or BACS transfer.
Do we need insurance?
Yes, your goods must be insured whilst in storage. K2 Storage Solutions do advise that all clients contact their own insurer before storing stock with us. If you need further clarification on this matter please call our K2 Storage support team for more details on 01282 778 902.
Do you arrange transport?
We can arrange a complete transport service including importing and exporting in addition to UK distribution by pallet or by carton. Alternatively you can organise your own transport if you so wish.
What other services do you offer?
*We offer a complete remedial/re-working service.
*We can accommodate the storage of exceptional loads (non-hazardous only) in addition to our standard and euro pallet locations.
*We work closely with customer's auditors regarding stock accuracy verification.
Does the storage site have sprinklers?
Yes.Our Padiham site has both roof and localised in-rack fire safety sprinkler system (BS-EN 12845) which is also monitored remotely. Our Walton Summit and Farnworth sites are also fully sprinklered.
How would I arrange deliveries?
Give us a call or send us an email with your packing list and we will offload the stock and forward you a 'Goods Received Note' identifying the stock received and highlighting any discrepancies.
Do I have to be there for the deliveries?
No, you don't have to be. New customers tend to oversee the first delivery to gain an understanding of the process first hand, but this is entirely down to the individual.
Do I have to keep a record of the stock that I have stored with you?
Yes, you can do or alternatively you can access a password protected link via our website. This will show a list of your palletised stock including the breakdown of the items stored on each pallet.
– We can become a flexible extension to your own warehouse!
How do I request for stock to be transferred out and what lead time is required?
You can request stock via your website link or alternatively by email/fax. We ask for 24 hours notice but will respond quicker for customer emergencies!
Can I deliver/collect stock with my own transport?
Yes.
Do you have heavy duty forklifts available?
We offer all the professional in-house services you will require for your business storage and warehouse needs at each of our 3 sites in the north West. All our warehouse forklift trucks are operated by industry standard trained staff.
Why are there no prices listed on the web?
The price is based on the storage space you require and the length of time you wish to store for. Estimating the space that you need isn't as simple and straightforward as it looks. We strongly recommend giving our friendly staff a call with no obligation to get the right price for the right space. Please call us on 01282 778 902 for a cost effective quote.
Can I reserve online?
Due to the nature of the business storage and warehouse requirements you may need, it is best to talk to our friendly support team first who can ensure you have all the correct information you require.
Once you are happy our support team will then ensure that your reservation requests will be dealt with accordingly. Please call our business storage team directly if you have any reservation queries whatsoever on 01282 778 902.
Would I have a main point of contact?
Yes. Your Account Manager would learn all about your product from the offset and liaise with your contact on an ongoing basis.
What paperwork is required to commence and would I need legal advice?
We would ask you to complete a contact form for accounting purposes and sign the standard UKWA (United Kingdom Warehousing Association) terms and conditions. Taking legal advice is purely at the customer's discretion.
Could I view the storage site before making a commitment?
Absolutely yes. We would actively encourage you to view our facility first hand and meet the team who would be dealing with your account.
**********************************************************
If you have any other business storage or warehousing related queries please do not hesitate to contact our friendly customer support team here at K2 Storage Solutions.
K2 Storage Solutions
Unit 12, Shuttleworth Mead Business Park
Blackburn Road
Padiham
Burnley
BB12 7SN
Email – info@k2storagesolutions.co.uk
Tel. 01282 778902
Fax. 01282 770561