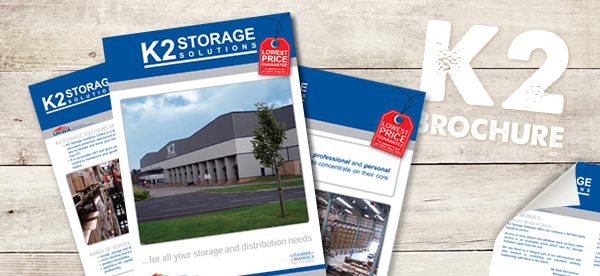 Please feel free to download our K2 Business Storage Solutions e-brochure covering all of the key information regarding our professional storage and warehousing solutions you may require.
This e-brochure is also great for sharing with any other relevant parties in your organisation who may also be involved in deciding your storage and warehousing requirements.
Simply click on the K2 Storage Solutions – Download button below.
The e-brochure will then download in seconds to your PC. (Please note this is a PDF format brochure)

Click here to download the K2 Storage Solutions brochure
Alternatively if you would like a hard copy of our company brochure to be sent to you please contact our customer support team on 01282 778 902.
Or e-mail info@k2storagesolutions.co.uk and please ask for a brochure to be mailed to you. Thank you.