K2 Warehouse Industry Links
Our affiliation with trusted warehouse and logistics industry bodies gives clients piece of mind that K2 maintains its position at the forefront of industry developments and remains committed to upholding the highest standards as the business continues to evolve. It shows that we don't just 'talk the talk'. So which organisations are we associated with and what does this mean for you?


K2 Storage Solutions are fully affiliated members of UKWA (United Kingdom Warehousing Association).
Membership Number: 00050374
Why use a UKWA member?
As the third party warehouse logistics service sector becomes increasingly competitive, customers looking for high quality warehousing and a high standard of service – no matter how large or small their requirement – have the peace of mind of knowing that companies belonging to UKWA have been operating viably for at least six months and have demonstrated the highest standards in warehousing.
Of course, in today's price sensitive market, the need to drive cost out of the supply chain is often cited as a major reason for using third party logistics service providers. However, perhaps a better reason for engaging outside experts is the in-depth knowledge, flexibility and added value that a specialist partner can provide and UKWA members undertake an exceptional range of warehousing and added value services.
A determination to drive up professional standards in the warehousing sector underpins UKWA's activities. This same commitment to excellence lies at the core of K2 Storage Solutions business model, therefore we are proud to be associated with the UKWA.
East Lancashire Chamber of Commerce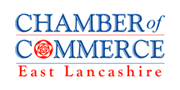 Chamber of Commerce – East Lancashire
K2 Storage Solutions are members of the East Lancashire Chamber of Commerce
Membership Number: 22249
Being part of a regional body of excellence, such as this reinforces our commitment to continued professional development, knowledge transfer and support for regional business synergies.

Our retail and business solutions warehouse management system and associated software is provided by MICROSOFT DYNAMICS through K3 INTERNATIONAL. Staying at the cutting edge of technology allows K2 Storage Solutions to flourish as a market leader in warehouse logistics in both the UK and Europe.
It enables us to drive efficiencies in every area of our warehousing and storage operations, which translates into state-of-the-art and highly cost-effective solutions for you, our clients.
We also partner with warehouse storage facilities to accommodate our rapid expansion, effectively acting as an extension of the K2 Storage team.
In addition to our industry accreditation links we offer over 30 years of successful and trusted experience in Warehouse / Distribution / Storage operations in the North West.