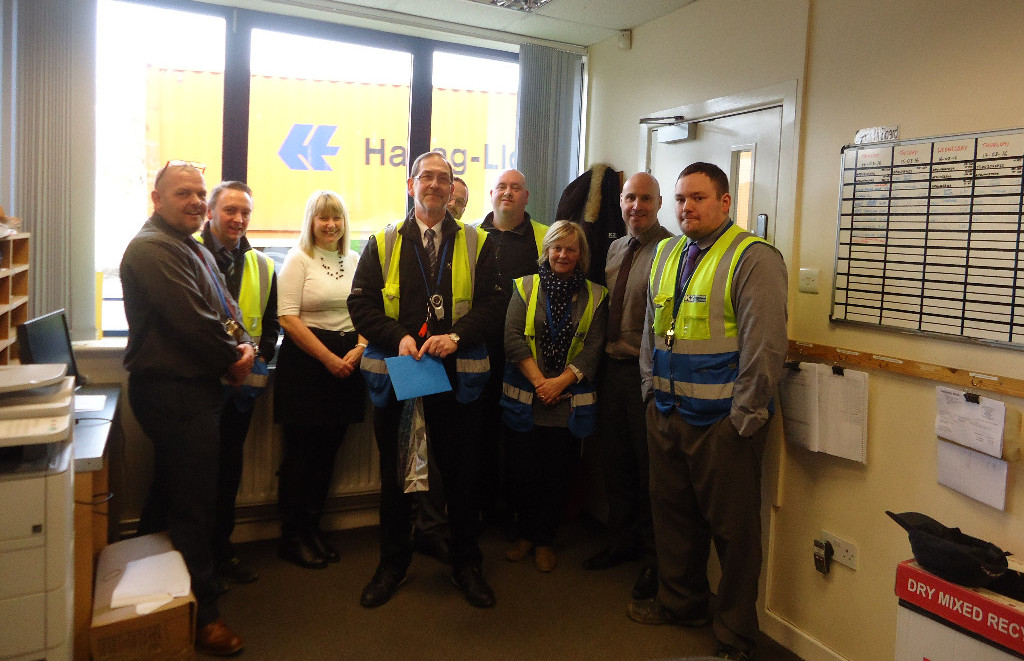 Brian retires after 45 years' service!
Supervisor, Brian O Connor, recently retired after 45 continuous years' service within our Group of Companies. He spent the final three years of his employment based at K2, where his knowledge and experience, accrued over many years, was passed down to the younger generation. This proved to be invaluable. All of his friends and colleagues wish him all the very best for a long and happy retirement.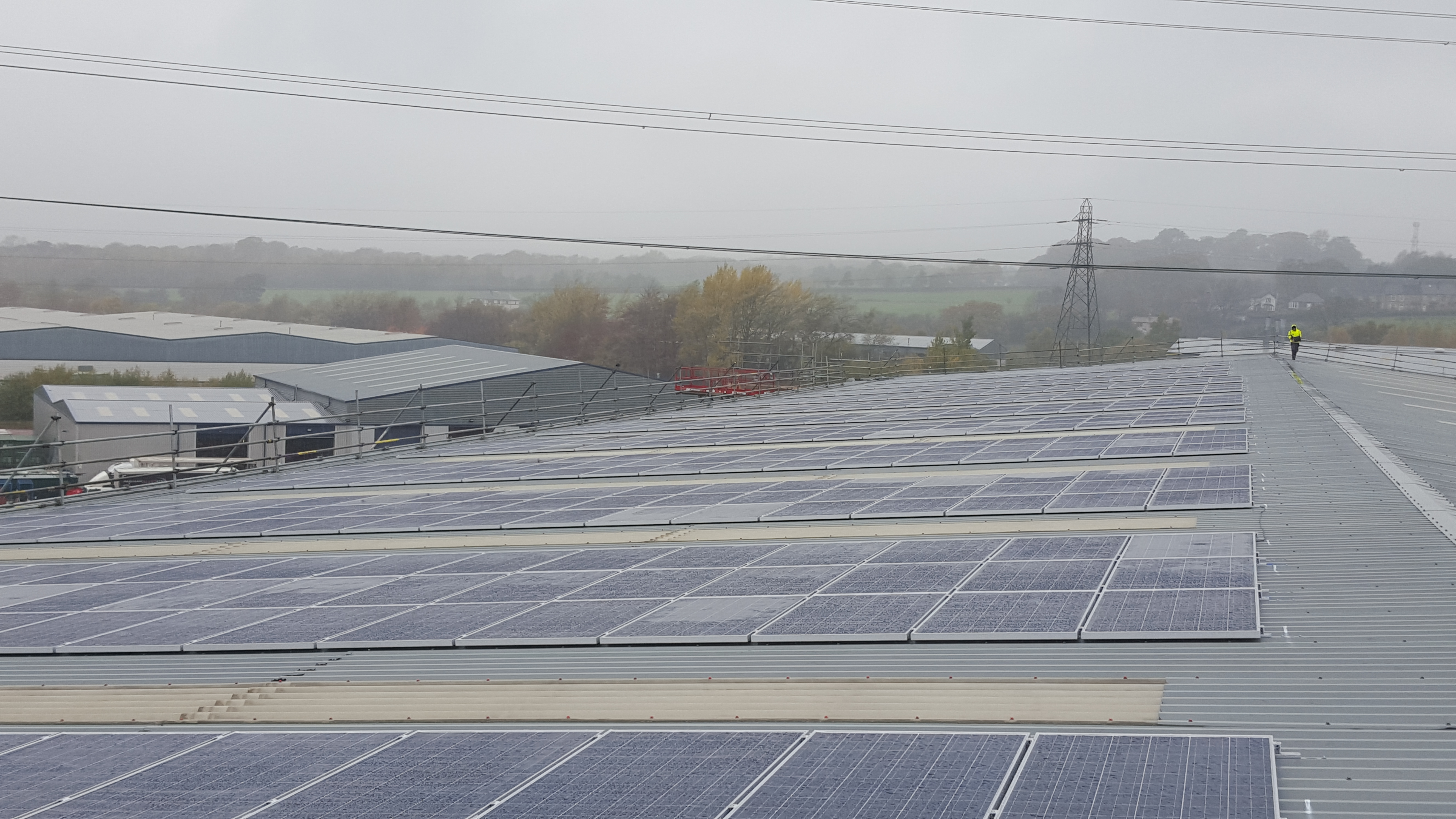 Solar panel installation complete
In an effort to help the environment and save some money at the same time, the installation of 1000 solar panels on the roof of our Padiham facility is now complete.
Burnley based solar panel specialists, Low Carbon Energy, carried out the installation which will not only save 104 tonnes of CO2 per year but will also save us £40,000 over the same period.
Choosing a local company was our preferred option and big thanks go out to
Ged Ennis and the Low Carbon Energy team for their professional,
efficient and no-nonsense approach from start to finish.
[divider][/divider]
[one_half]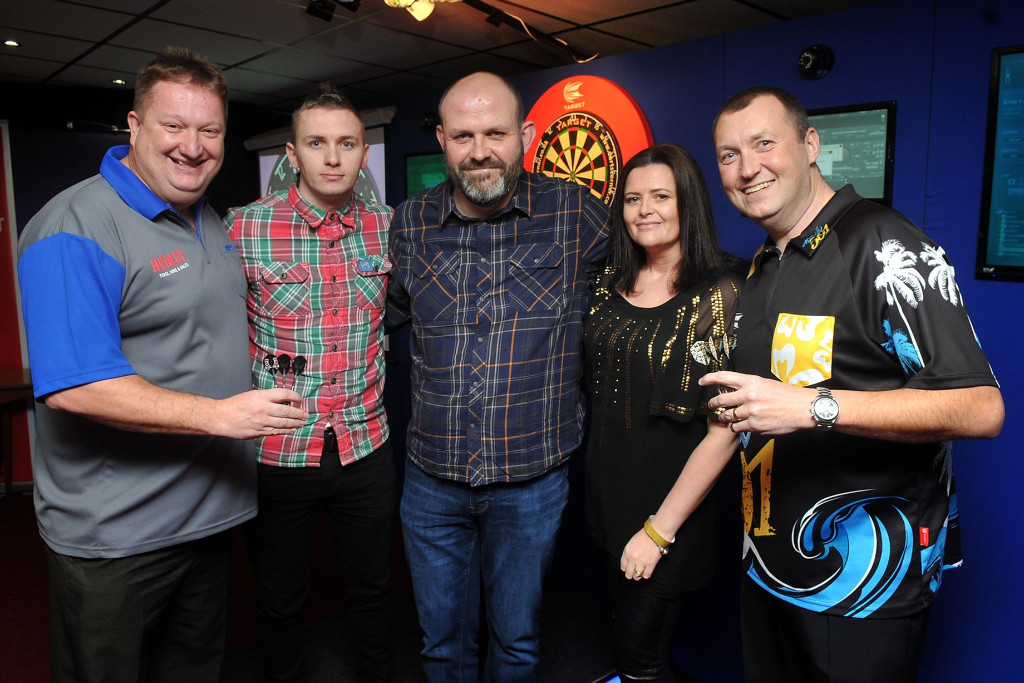 £8000 raised for British Heart Foundation
We were delighted to contribute in a small way to a darts charity event in memory of local youngster, Ben Dickinson.
Ben sadly died of a rare heart condition in 2003 and this event was to mark what would have been his 16th birthday.
Former darts world number one Colin Lloyd and the legendary Wayne Mardle were the big attractions at an event which raised more than £8000 for the British Heart Foundation.
A big well done to Ben's father, Ian Dickinson, for orchestrating such a well organised and worthwhile event.
[/one_half]
[one_half_last]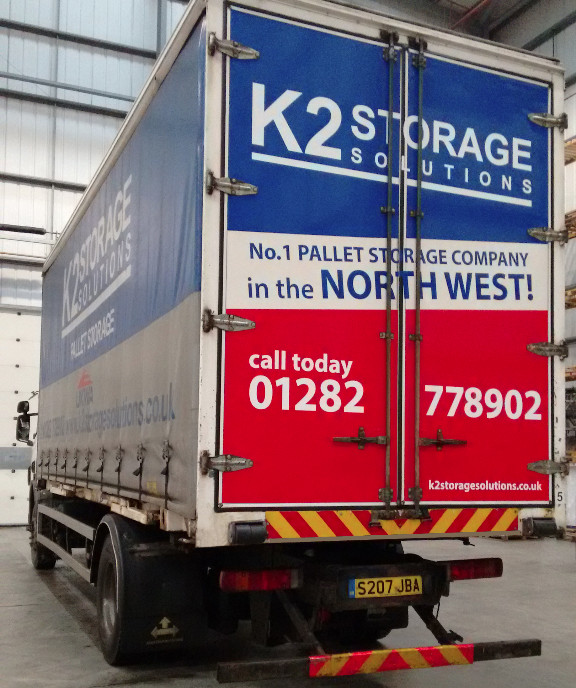 New doors please!
We have recently upgraded our fleet of commercial vehicles by installing new rear doors.
We just wanted to shout that we are the 'No.1 PALLET STORAGE COMPANY in the NORTH WEST!'
[/one_half_last]