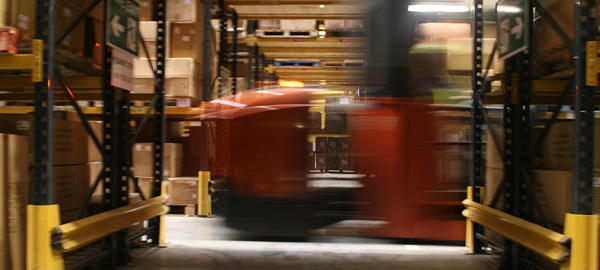 This month as part of our storage industry views from David Wilson the head of K2 we consider some key areas around packaging and transportation of products and goods within our sector.
As technology advances and is helping drive greater efficiencies, ultimately improving the logistics supply. K2 Storage Solutions are always looking at the best practice warehouse solutions and are constantly driven to improve on our core storage service offerings.
In the warehouse and storage sectors secondary packaging and transportation has always been seen as a necessary evil rather than a key aspect of a product's lifecycle. Typically, the main focus is on the product itself, with the biggest investment going into the design of the product and its point of sale packaging, while the less glamorous storage and distribution side of the supply chain is all too often just an afterthought. Really this area should be carefully considered and rectified to help drive improved efficiencies in our sector.
Whilst there is a great deal riding on the back of a good quality product with its attractive primary packaging, warehousing and logistics are an absolutely fundamental part of a product's overall supply chain and, without the right packaging, containment, storage and transportation processes in place, these products won't reach their final destination in 'as made' or new condition.
Running an inefficient warehousing and logistics operation will cost you dearly in terms of time and money. So making the right investment in the best products and equipment to minimise packaging waste, provide adequate protection and ensure loads are safely and securely contained, is essential. Here at K2 Storage Solutions we pride ourselves on investing in the most efficient warehouse products and systems to help alleviate any on-going issues.
However inexpensive one individual item might be, by the time it is palletised, the load takes on a significantly higher value. Should this load ever become damaged or 'shift' during storage or transit, the whole pallet will be rejected, with costly repercussions. And, with the warehouse industry move towards greater automation, even the slightest movement of a load can be detected and the storage pallet is frequently rejected. Here at K2 we work hard to ensure all our clients storage items are correctly handled, highly valued and cared for.
Advances in equipment and packaging solutions have given warehousing and logistics operators the opportunities to maximise efficiencies while minimising costs and wastage.
Cost savings, and indeed increased safety can also be delivered by migrating many manual tasks to automatic or semi-automated solutions. K2 Storage Solutions are investing in high quality technology and systems to deliver direct benefits to our customers.
With so much product development in recent years, and a wealth of innovative solutions offering excellent cost/performance and environmental benefits, choosing the right product can be a daunting prospect. Here at K2 Storage Solutions have a firm belief in delivering innovative warehouse and storage solutions for our customers benefit. We constantly evaluate how we can improve our warehouse storage and logistics offerings and aim to drive improved efficiency throughout our core business.