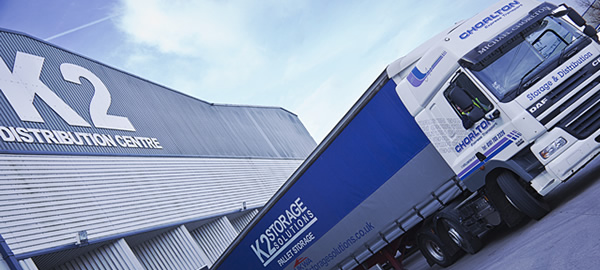 K2 Business Storage Solutions and Chorltons Transport
K2 Storage Solutions have had a long and mutually beneficial business storage relationship for over 25 years with Chorlton Express Transport.
Based on Heywood Distribution Park close to Manchester, Chorlton Express Transport take care of a significant amount of transport requirements for K2's many business storage customers. As a gesture of appreciation they have kindly recently allowed one of their fleet of 40' trailers to advertise K2 Storage Solutions.
We think that it looks splendid!
K2 Storage Solutions are always pro-active in searching for mutual partnerships within the business storage and warehousing sectors.
David Wilson – K2 Storage Solutions – (January 17th 2012)