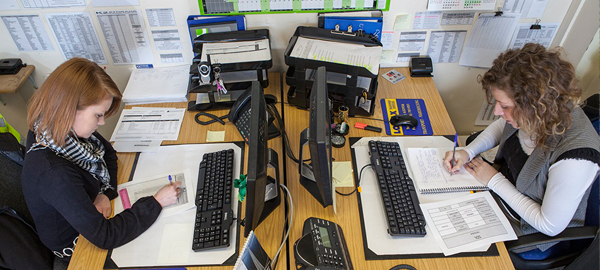 Following the latest warehouse industry's third party logistics survey report David Wilson (DW) of K2 Storage Solutions, gives his own views on some of the key points raised from the latest warehouse storage logistics survey.
[spacer height="10px"]
[divider]
[spacer height="10px"]
More than half (51%) of UK third party logistics (3PL) companies expect to invest more in storage equipment, people and premises in 2014 than they did in 2013. This was one of the findings of 3PL 2013 – a recent survey of warehouse operators undertaken by the United Kingdom Warehousing Association (UKWA) – the trade association representing the interests of some 700 UK-based third party logistics specialists.
DW – K2 Storage Solutions have certainly witnessed an upturn in our warehouse storage business over the past 12 – 18 months, hence further expansion from our existing Burnley and Preston sites with an additional site in Bolton. With every stage of expansion, there is naturally the necessity to increase manpower and equipment.
[spacer height="10px"]
[divider]
[spacer height="10px"]
The anticipated upturn in investment among 3PLs will clearly be welcomed by suppliers to the industry and reflects a renewed sense of optimism across the logistics sector. The majority of respondents (53%) expect to see their investment in warehouse information technology increase next year, while 49% of those quizzed are preparing to spend more on their vehicle fleets. Extra staff (47%), bigger premises (47%) and materials handling equipment (39%) are other areas where respondents predicted that they will be spending more. Only 10% foresaw a decline in their year-on-year spending.
DW – Staying at the forefront of logistics is achieved by constantly reviewing procedures and applying change when necessary. This particularly applies to the area of information technology. We are currently introducing a brand new Microsoft Dynamics programme through K3 International which will improve all aspects of the warehouse and storage business from operational to reporting to accounting procedures.
[spacer height="10px"]
[divider]
[spacer height="10px"]
The warehouse sector's bullish investment plans are matched by a confident attitude towards the likely direction of company turnover in 2014 with 55% of respondents anticipating an increase. 33% thought their turnover was likely to remain unchanged while 12% are expecting a fall.
DW – K2 Storage Solutions expect to see a staggering increase of over 50% in turnover in 2013 following on from a 42% increase, in the previous year. This has been achieved by attracting new storage customers in addition to expanding the role that we play for existing customers. Offering greater capacity in prime geographical locations within the North West, improved picking and packing operations and understanding customer's needs, allowing them to outsource a greater share of their logistical operation to a trusted logistics partner in K2 Storage Solutions, have all contributed to this continuing, successful business model.
[spacer height="10px"]
[divider]
[spacer height="10px"]
The survey also showed that in 2013 most workers (61%) employed in the 3PL sector received a modest pay rise. The majority (67%) were awarded an increase of 3% or less while 33% enjoyed an above-inflation salary boost of between 3 and 5%.
Encouragingly, nearly half of the companies surveyed (47%) expect to be able to give a general pay rise to all staff in 2014.
The results of the survey also indicate that there are strong levels of satisfaction among users of 3PL services with the performance of their suppliers. Across the sector an average of 83.78% of all contracts that were up for renewal were extended with 14% of respondents reporting that they had enjoyed a 100% contract renewal rate over the past year.
The 3PLs surveyed work with their clients for an average of 8.77 years, although the majority (59%) report that their relationships with established customers stretch back 10 years or more – providing further evidence of the apparently high feelings of contentment among 3PL users.
DW – Starting a 3PL business is by far the most difficult time. Without a proven track record with existing, reputable customers, how do you get the message across that you are better than the competition? Talk is cheap! Once business storage customers are on board and happy with the service they receive, word spreads and your reputation becomes your biggest selling point. If you continue to work alongside each customer and tailor their requirements and needs, there should be no need for them to look for to an alternative logistics provider, and therefore creating longevity in the business relationship.
[spacer height="10px"]
[divider]
[spacer height="10px"]
When it comes to new business wins, the average length of the most recent new contracts gained by respondents to the survey was 2.41 years. For the overwhelming majority of those questioned (80%) new contracts tend to be for between one and 3 years, while 20% stated that, on average, clients were prepared to commit to 3-5 year deals.
DW – Attracting a new customer has to be the 'right fit' between the two parties. From the offset, it has to be a 'two-way' street and a mutual trust has to be built between customer and provider. K2 Storage Solutions have walked away from several proposals over recent years where it was obvious from an early stage that it wouldn't suit one or both of the parties in the long term. We attempt to get a real understanding of how a new customer's business works as quite often, a new pair of eyes can see the vision very differently. One of our blue chip customers, have now adapted their whole logistical procedure by combining the respective strengths of K2 Storage Solutions and their own operation to increase efficiency and scale.
[spacer height="10px"]
[divider]
[spacer height="10px"]
In some – admittedly rare – instances, the amount of time taken up by the tendering process that 3PLs must undertake before they successfully land new business is almost as long as the contract itself! 4% of respondents reported that the average length of a new business bid process is over 18 months but for most (45%) the 'flash to bang' time between the initial business pitch and the signing of an agreement is between 3 and 6 months.
DW – Some business partnerships can take many months of dialogue after the first introduction. This is understandable as many large UK and global companies have to gain Board Approval for their actions. Changing a company culture by outsourcing part or whole of their operation is quite understandably a decision that should not be taken lightly. We have a history of working with our customers once they are on board and developing the relationship to the benefit of both parties.
[spacer height="10px"]
[divider]
[spacer height="10px"]
Discussions between 3PLs and their clients over the renewal of existing contracts start 0-3 months before the contract expiry date in 31% of cases; 3-6 months before the renewal date for 33% and 6-9 months out for 27% of respondents.
Of course, while the majority of respondents to UKWA's 3PL 2013 report appear in buoyant mood going in to 2014, the sector faces challenges on a number of fronts. When asked to rate the greatest threats to their business, respondents voted increased price competition, cost inflation (particularly fuel) and regulations and legal issues among the issues giving most cause for concern.
DW – As we emerge from recession, increased competition is naturally a concern, but we tend to concentrate on what we are doing rather than worrying about other logistics providers. If K2 Storage Solutions are providing the right service at the right price and the working relationship is good at every level – that is what we strive for. We cannot affect things that are out of our control so we try to channel our energies into our own performance.
[spacer height="10px"]
[divider]
[spacer height="10px"]
In the past year, the majority of respondents (82%) had increased the cost of their services by up to 5% to cover rising fuel charges. A small number (5%) had been compelled to raise their prices by more than 10% to offset the rising price of fuel.
But respondents had other ways of countering fuel costs in addition to price hikes. 35% had introduced fuel monitoring technology and put more emphasis on better driver training, while some companies (12%) had sought to mitigate the impact of fuel price rises by negotiating fixed rate deals from their suppliers and others (12%) had switched fuel suppliers.
Despite concerns about fuel prices, there appears to be little appetite within the sector to embrace rail as an alternative to moving goods by road. When asked if they are likely to use rail transport to distribute products over the next 12 months 82% responded 'rarely', 11% answered 'sometimes' and just 7% said 'regularly'.
One depressing aspect of the survey was the respondents' attitude towards training. While 45% reported that staff receive training on an ad-hoc basis, only 18% have any kind of formal staff or management training program in place and 37 per cent reported that their company offers 'very little' or no formal training to key workers.
DW – We took the decision many years ago to employ an in-house trainer to enable us to carry out various new starter and refresher training across a range of areas. This has paid for itself many times over the years and it has certainly been beneficial having a key member of staff with the experience and the first hand training knowledge.
[spacer height="10px"]
[divider]
[spacer height="10px"]
More disappointing still was the approach to apprenticeship schemes. 69% of respondents have no formal apprenticeship scheme (i.e., one that is run with support/formal recognition from the National Apprenticeship Service) in place. Of the 24% that do operate such schemes, the majority are in warehousing and storage (50%) and logistics operations management (25%).
Finally, the influx of potentially more cost-efficient immigrant labour to the UK does not appear to have had much impact on the 3PL sector. The majority of respondents (37%) stated that less than 10% of their workforce consists of people whose first language is not English, while 29% claimed that their workforce is made up entirely of English speakers. 4% stated that more 50% of their staff are people whose first language is not English.
DW – We have an open and transparent recruitment policy and in recent times have employed more and more staff from Eastern Europe and in particular Poland. This has proved to be a real positive step with the spin-off benefit of our multi lingual office staff being able to communicate with the increasing amount of European freight drivers who turn up on our doorstep!
[spacer height="10px"]
[divider]
[spacer height="10px"]
Commenting on the findings of the survey, Roger Williams, UKWA's chief executive officer, said: "UKWA's 3PL 2103 survey provides a useful snapshot of our industry as it emerges from one of the longest and most difficult economic downturns many people can remember. It shows an industry that is well placed to face the challenges of the future and one that is quite rightly looking forward with no small degree of optimism."
*Redshift Research conducted the survey for 3PL 2103 among nearly 60 UKWA members ranging from firms with less than 20 employees to companies with a workforce of over 500. The survey was conducted in September 2013 in accordance within the Market Research Society's code of conduct, which guarantees anonymity to all respondents.