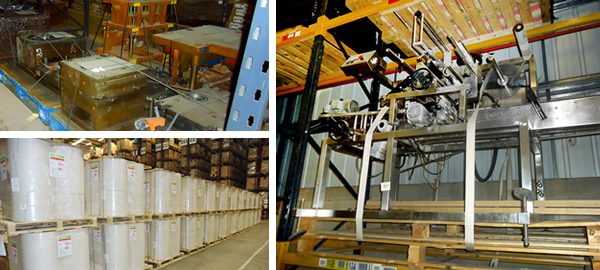 Here at K2 Storage Solutions we provide business storage for a wide of clients and business storage sectors.
Over the years we have been highly successful in helping business-to-business and business to consumer clients succeed in choosing the best possible storage solutions.
We offer a wide range of cost effective warehouse storage solutions to suit many business sectors and fully understand that, not all business storage requirements are the same!
Although there are many 'generic' warehouse storage requirements for companies, each sector has its own individual requirements and considerations, to successfully achieve an effective storage solution.
We have worked very hard in partnership with many of our clients over the years to help us gain excellent knowledge across a wide range of industry sectors for their storage requirements.
This invaluable insight can help our customers achieve highly cost effective storage solutions for their requirements.
We currently store products and stock across a wide range of warehouse storage sectors and are always mindful that these requirements can vary from one customer to another.
For example…in the following sectors, each one may have totally different requirements and as part of our storage services we always look to give friendly expert advice to make sure our customers are 100% happy.
Some of the warehouse storage sectors we work in are as follows…
Tools
Tools are an extremely expensive investment for any manufacturing company. In some cases, tools are produced to create a particular product. If that product isn't successful in the market place, the tool in question may only be used for the initial production run before it is 'mothballed'.
Due to the cost of the initial investment, companies are loath to scrap them – just in case the product becomes fashionable again!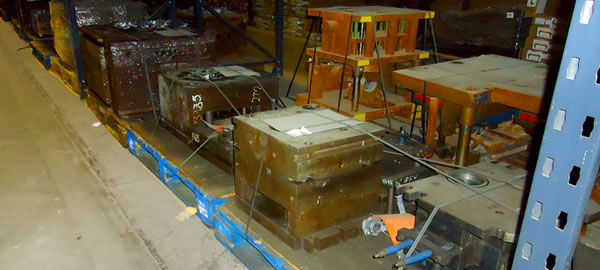 Signs
Given the potential wide range and volumes required, sign producers tend to utilise our business storage services when producing significant orders for large organisations such as the Ministry of Transport etc.
Sign production may take several weeks/months from concept/design to actual production and storage. The end user usually demands their shipment on a particular day and so therefore signs are manufactured well in advance, stored and distributed accordingly.
Again its very important for our clients to be able to gain quick access to their stored stock and subsequent despatch from our storage warehouse to all areas of the country and even further afield.
Paper
Here at K2 Storage Solutions WE handle large volumes of raw material (pulp) imported from the Philippines. The large 750kg bales are handled by specialist bale clamp lifting equipment. This is called off in batches for production and then returned to the warehouse as a finished product ready to be distributed to the end users around the world.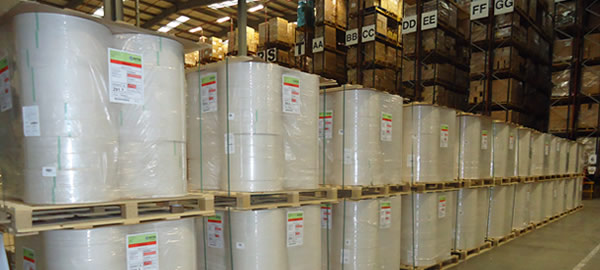 We have worked very hard with clients within the paper industry sector and have invested in specialist warehouse lifting equipment to help deliver them a highly efficient storage solution.
We work in partnership with our clients to try and provide the best storage solution for them and are always looking to see how we can improve our offering.
Documentation
Even in the technology age archive files still need to be stored for many companies ranging from historical accounting figures, which have to be legally retained for a period of 7 years, legal documents and aircraft designs, which have to be stored for up to 40 years!
Given the legal requirements for documentation storage it is essential that the documents are stored in a safe and highly secure environment that meets industry standard fire safety/environment rules and regulations.
Be rest assured K2 are warehouse industry body recognised and offer the highest fire safety standards at all times within our state of the art facilities here at Padiham, Nr Burnley.
Machinery
Many manufacturing companies produce seasonal products. Machinery that is not producing at particular times of the year is often shipped out and stored at K2 Storage Solutions.
In our experience, this allows the manufacturer additional storage space to consolidate their newly produced products.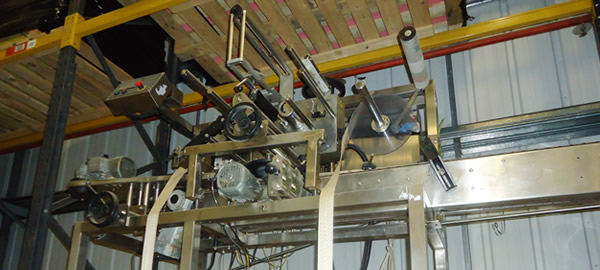 Normally a twice, yearly changeover between Spring/Summer and Autumn/Winter usually occurs. This enables machinery companies the flexibility to be agile with new product lines but also to be able to retain and store core machinery products for on-going sales/hire opportunities.
Toys
The clearance toy market is an ever, increasing business within the UK with the High Street filled with discounters such as B & M Bargains, Poundstretcher, Home Bargains, Poundland etc.
The fickle nature of trends and fashion and the latest Disney cartoon means that suppliers purchase large volumes of particular lines, which they hope to move on quickly. If they don't, the stock inevitably ends up being stored for some time.
Seasonality storage issues can also be a key consideration as specific storage requirements for toys can be affected by the latest blockbuster movie/TV series and the subsequent demand for specific toy products etc. This is especially true in the autumn months with the run up to the Christmas period and other key holidays throughout the year.
K2 storage solutions secure online login portal offers our client's instant access to help manage their stock requirements form anywhere in the world day or night where online access is available.
Fabrics
Storing rolls of fabrics and materials offers a different storage challenge as most customers require them to be laid down rather than stood up on their ends. K2 worked hard with some of our Fabrics customers to understand their specific storage requirements.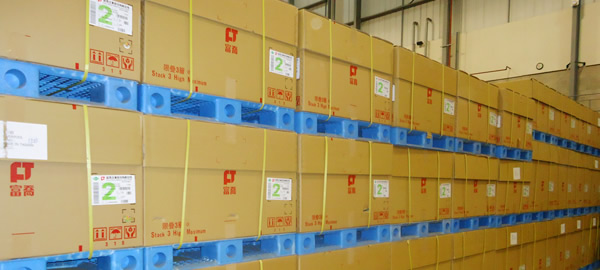 K2 found that sub-dividing storage locations are the answer, splitting a single location into 4 separate storage levels. This method ensured that the customers stock was stored in a suitable and cost effective manner.
Again not one size fits all but we are more than happy to work hard to make sure our warehouse storage offering works for our customers.
Packaging – Generally an easy product to store. Flat cartons on a standard pallet or packaging related materials in small cartons and stacked uniformly per pallet. We have great experience in this area and can offer a wide range of solutions to suit you needs.
Footwear – The varying sizes of footwear cartons provides the biggest headache. The size range may consist of size 14 work boots down to size zero pram shoes. Ensuring that the ti-hi configuration is correct (i.e. number on a tier-number of rows) ensures that the optimum storage capacity is achieved.
Given the ever changing, weather here in the UK having a flexible and adaptable storage operation can offer foot retailers a quick reacting storage solution across our warehouse storage sites Nr, Burnley, Preston and Bolton.
For instance as the climate changes they UK appears to be having warmer autumn periods and this can effect foot retailers stock demand/sales levels. Therefore, having quick reacting and flexible storage options are a must for footwear retailers who try to juggle their storage logistics with the latest consumer demand.
This can be true for both in-store and online stock requirements alongside the ever-changing weather patterns.
Wallpaper
Here at K2 Storage Solutions another relatively easy product to store albeit rather heavy is wallpaper. Associated products such as inks and borders provide additional quantities of stock for storage.
Given the wide range of sizes and quantities it is essential that we maximise the warehouse storage space available so that we can offer a highly cost effective warehouse storage solution for our customers in this home care sector.
Furniture
Every furniture storage request is dealt with on merit. Weight, bulk and the height of products provide a challenge and the diversity of product ranges makes storage planning and execution critical.
We take time to review our clients specific needs and storage space required in this particular area.
We have an expert storage team who have great experience in tackling this sometimes, tricky area of storage. Flat pack furniture is fine to store but we also pride ourselves on tackling trickier furniture storage briefs and always try to help our customers get the best possible storage solution for them.
Uniforms
Since the economy appears to be picking up storing bulk orders of uniforms for various corporate organisations is a growing trend for K2 Storage Solutions.
Bulk shipments are received and drip-fed into the distributor who pick, dispatch and replenish individually to each store/depot/office. The balance is stored and dispatched when required.
This is another example of how we have adapted to our customers storage needs and requirements. We worked closely with our client to help provide this in-house service and this area continues to grow highly successfully.
**************************
If you have any additional storage requirements above and beyond traditional warehouse storage services then feel free to contact our friendly staff on 01282 778902 or please email them info@k2storagesolutions.co.uk
Whatever warehouse or storage requirements you may have then please just contact our business storage team and we will do our utmost to help you where we can.